X-Ray Machine for BGA, QFN, DFN Defects Inspection
| | |
| --- | --- |
| Name: | X-Ray Machine for BGA, QFN, DFN Defects Inspection |
| Category: | |
| Offered by: | |
X-Ray Machine for BGA, QFN, DFN Defects Inspection Description:
Application
SMT, BGA, CSP, Flip Chip, LED Detection,
Semiconductor, Packaging components, Battery Industry,
Aluminium Die-casting, Moulding Plastic, Ceramics, other special industries.
Electronic components, Automotive parts, Photo-voltaic,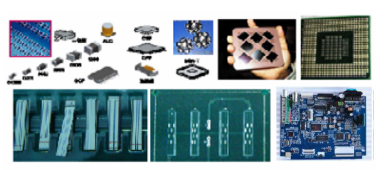 Features
90kV 5µm closed X-ray tube
Max. loading area 235mm×205mm mm, max. inspection area 165mm×190mm, with 200X Magnification
High resolution FPD with 3-axis motion system, meet basic inspection demands
Navigation in windows, target tracking conveniently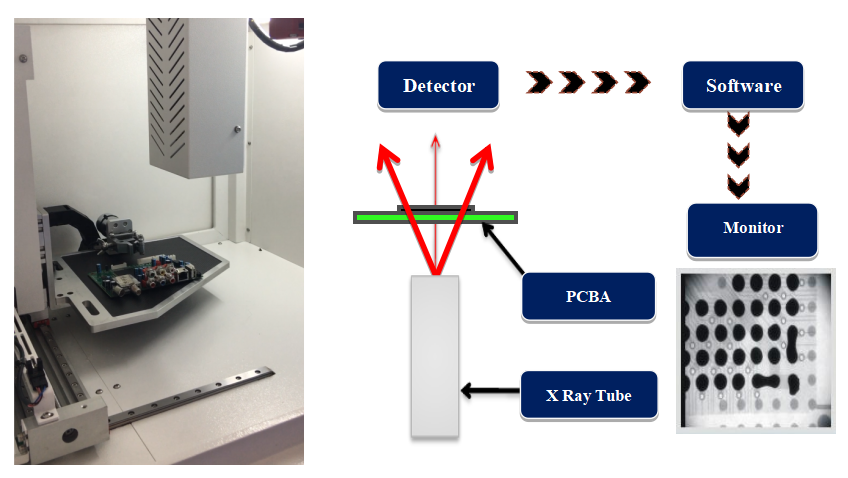 X-ray Images

Technical Specifications
Item
Description
Specifications
X-Ray Tube
Max. Voltages, Type
90kV, Closed
Power Consumption
8W
Focal Spot Size
5 μm
Magnification
200X
Detector
Detector Type
FPD
Resolution
101 LP/cm
Effective Area

58mm×54mm

System Computer
Operating System
Industrial PC, Win 7, i7 Processor
Monitor
22" LCD
Software
User Interface
Unicomp Multi-function DXI image processing system
Working Platform
Max. Loading Area
235mm×205mm
Max. Inspection Area
190mm×165mm
Max. Loading Weight
5kg
Movement Control
Joysticks, Mouse and Keypads
Rotation
Option 360° tilt fixture
Navigation
Camera
HD Camera, Laser point
Axis
Manipulator
3-axis with X / Y / Z
Equipment Features
Power Supply
AC 110~220V (±10%) 50Hz, 1kW
Outline Dimensions
750(L)×570(W)×890(H)mm
System Weight
300 kg
Warranty
One year warranty , free replacement the parts due to original manufacturer's defect, but expect of man-made damages and force majeure
Optional Accessories
Rotation Jig
X-Ray Safety: All X-ray machines manufactured by Unicomp Technology meet the FDA-CDRH Regulation CFR 21 1020.40 Subchapter J for cabinet x-ray systems. The FDA - CDRH standard for cabinet x-ray systems states that radiation emission will not exceed. 5millirem a /hr.2"from any external surface. Our machines (Leakage <1μSv/h) are typically 5-10 times less than the international standards.
X-Ray Machine for BGA, QFN, DFN Defects Inspection was added in Aug 2020
X-Ray Machine for BGA, QFN, DFN Defects Inspection has been viewed 23 times
16 More Products from Unicomp Technology Co., Ltd :