07KP60R101
| | |
| --- | --- |
| Name: | 07KP60R101 |
| Category: | |
| Offered by: | |
07KP60R101 Description:
Moore give a quick response for the customer demand!!
RFQ E-mail : sales5@amikon.cn
Skype / WeChat / Mobile / Whatsapp: +86 18106909650
Website:https://www.dcsfcs.com/
---
Our goal is to save cost for you!!
1. lower your support costs
2. Provide on-going availability of automation replacement parts

Warranty: 1 Year
Lead time: 1-2 working days.
Type of payment:T/T
Courier partners: DHL, UPS, TNT, FedEx and EMS.
Technical specification, manuals and data sheets: Available on request.
---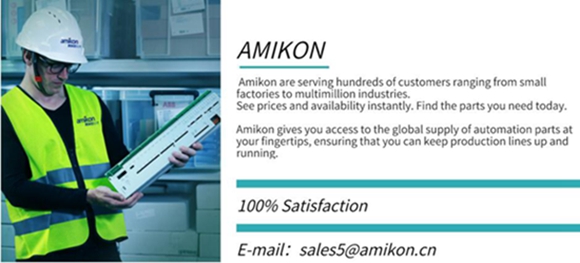 Quality ● Good Price ● Advantage
DCS System:Distributed Control System (DCS)
AB Invensys Foxboro Invensys Triconex Ovation Woodword
HIMA Yokogawa Honeywell Emerson
PLC System:Programmable Logic Controller (PLC)
Rockwell Allen-Bradley Schneider Modicon GE Fnauc Siemens
Prosoft Bachmann Woodhead
TSI System
Bently Nevada EPRO ENTEK
---
★ HOT SALES!!----- In Stock + MORE DISCOUNTS
All goods are brand new sealed:

GE IC693MDL646

ABB D1801 3BSE020508R1

Honeywell 80363972-150

GE IC693MDL655

ABB AI835 3BSE008520R1

Honeywell 80363972-100

GE IC693MDL740

ABB DI811 3BSE008552R1

Honeywell 51402089-100

GE IC693MDL752

ABB DI821 3BSE008550R1

Honeywell 51402497-200

GE IC693CHS397

ABB AO801 3BSE020514R1

Honeywell 10201/2/1

GE IC693BEM331

ABB PM152 3BSE003643R1

Honeywell FC-SDI-1624

GE IC693ALG442

ABB DSDP150 5716-0001-GF

Honeywell FC-SDO-0824

GE IC693BEM321

ABB DSAI155 57120001-HZ

Honeywell FC-IO-0001

GE IC693ALG442

ABB DSAI130 57120001-P

Honeywell FC-BKM-0001
RFQ E-mail : sales5@amikon.cn
Skype / WeChat / Mobile / Whatsapp: +86 18106909650
Website:https://www.dcsfcs.com/c
07KP60R101 was added in Jun 2021
07KP60R101 has been viewed 6 times
20 More Products from Moore Automation :