# In stock Honeywell # 8C-TAOX61 51306981-175
| | |
| --- | --- |
| Name: | # In stock Honeywell # 8C-TAOX61 51306981-175 |
| Category: | |
| Offered by: | |
# In stock Honeywell # 8C-TAOX61 51306981-175 Description:
Email: sales5@amikon.cn
Phone:+86-18106909650 (Whatsapp & skype)
Wechat id: dcsfcs
You also can visit our new website:www.dcsfcs.com
---
Amikon can meet your needs for below:
➭PLC : ALLEN BRADLEY, GE FANUC , SCHNEIDER
➭DCS : ABB , SIEMENS MOORE , FOXBORO , WESTINGHOUSE , YOKOGAWA
➭ESD : TRICONEX , HIMA , BENTLY NEVADA 3500/22 , ICS TRIPLEX T8461
[ Email : sales5@amikon.cn | Mobile : 86-18106909650]
---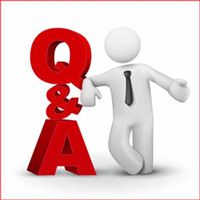 Q.1: HOW TO CONTACT US?
A1.You can send your questions to my mailbox sales5@amikon.cn
Q.2: CAN I PAY THE DEPOSIT AT FIRST IF I BUY MANY GOODS?
A1.After receive your deposit, we will ask the warehouse to start to arrange the goods for you.
Q.3: CAN I GET ANY DISCOUNT?
A1.The price is negotiable, and our company will give you the right price according to your order quantity.
---
WE HAVE 15 YEARS OF GLOBAL SUPPLY EXPERIENCE.
Contact Us as below,
Tel:+86-18106909650 (Whatsapp/Skype/Wechat)
Email: sales5@amikon.cn
★ MORE THAN 5.000 BRANDS AVAILABLE
★ MORE THAN 551,867 UNIQUE PRODUCTS AVAILABLE
★ GUARANTEED BEST PRICES ON THE MARKET(FUNCTIONALLY TESTED PRODUCTS)
★ EVERY ITEM IS DEALT WITH HIGH CARE AND FULLY OPERATIONAL
★ WE CAN TRANSPORT TO WORLDWIDE VIA BELOW COURIER:

---
Discount for the following items
| | | |
| --- | --- | --- |
| 330101-00-08-05-02-00 | Woodward 5464-653 | Honeywell 8C-PAIH51 51454352-175 |
| 330101-00-08-10-02-00 | Woodward 5466-026 | Honeywell MCTDOR62 51309150275 |
| 330101-02-78-05-02-00 | Woodward 5466-316 | Honeywell DC-TCF901 51307593-176 |
| 330101-02-78-05-02-00 | Woodward 5466-355 | Honeywell DC-TFB412 51307618-176 |
| 330103-00-04-05-02-00 | Woodward 5501-376 | Honeywell 8C-PAIN01 51454356-175 |
| 330103-00-05-05-02-00 | Woodward 5501-467 | Honeywell 8C-TDIL11 51306858-175 |
| 330103-00-08-05-02-00 | Woodward 8237-1104 | Honeywell 8C-TAIX51 51306979-175 |
| 330103-05-13-10-02-00 | Woodward 8290-184 | Honeywell 8C-TAIDB1 51307133-175 |
| 330105-02-12-50-02-00 | Woodward 8516-085 | Honeywell 8CTPOX01 51307022-175 |
| 330106-05-30-05-02-00 | Woodward 9905-968 | Honeywell 8C-TAIX61 51306977-175 |
| 330106-05-30-15-02-00 | Woodward 9905-969 | Honeywell 8CTAOX51 51306983-175 |
| 330930-040-00-00 | Woodward 9905-970 | Honeywell 8C-TAID61 51307069-175 |
| 330930-065-01-05 | Woodward 9905-971 | Honeywell 8CTAOX61 51306981-175 |
---
Contact us and we will give you a beautiful price!
Tel:+86-18106909650 (Whatsapp/Skype/Wechat)
Email: sales5@amikon.cn
# In stock Honeywell # 8C-TAOX61 51306981-175 was added in Jan 2022
# In stock Honeywell # 8C-TAOX61 51306981-175 has been viewed 9 times
20 More Products from Moore Automation :