Siemens X Seires feeder storage cart|Feeder Trolley
| | |
| --- | --- |
| Name: | Siemens X Seires feeder storage cart|Feeder Trolley |
| Category: | |
| Offered by: | |
| | |
Siemens X Seires feeder storage cart|Feeder Trolley Description:
Siemens X Seires feeder storage cart|Feeder Trolley
Feeder Storage Cart
Siemens X Seires feeder storage cart|Feeder Trolley
SMT Feeder Storage Cart
SMT pick and place machine
Product description: Siemens X Seires feeder storage cart Feeder Trolley
Siemens X Seires feeder storage cart|Feeder Trolley
Specifications:
Description:
1.Suitable for SMT workshop feeder placed, prepare feeder materials ahead of time, improve production efficiency.
2.Stainless steel welding whole, frame will never be out of shape.

Specification:
Structure: 2 layers, 40pieces per layer(With four metal flexible castors)
Applied to:Siemens pneumatic feeder
About 30 kg.

Uses: For placing feeder,feeder preparation in advance,Feeder Turnover store,Increase productivity.
Widely used in SMT production workshop feeder turnover and placement,place smoothly,freedom
to take put,random move or fixed.
Material:Using stainless steel material,architecture designed with high hardness square pass,the car
body is light and strong,durable.Four 3-inch casters,two with brake,two activities,convenient to move;
Quality:Using the advanced welding technology welding,replace the traditional manual welding,Cut fine,
welding without welding,neat,no burr,after filled feeder the frame is not deformed,the whole firm,
lightweight, strong, durable;
Technology:Steel die punch made feeder positioning plate, and have the same principle with SMT
FEEDER platform placed , to achieve a perfect position, the top use large circular, to avoid an acute
angle, the design is divided into upper and lower two layers, after installed feeder solid appearance,
with a grounding chain, effective anti-static;
Feeder car features:Feeder car made of stainless steel processing, the body strong, lightweight,
durable, flexible, overall feeder placement platform are used manual welding processes ,
install anti-static towline can be moved with brakes. Upper and lower levels, can be loaded
with a total of 80 feeder.
Widely used in SMT production workshop FEEDER turnover and placement, placement stable,
to take place freely, greatly increasing the work productivity. Are made of stainless steel and
aluminum production.
Storage quantity: total two layers, each placed 40 feeder, can put a total of 80 feeder.
Professional manufacture various types of Feeder placed car and Feeding seat,
including FUJI,YAMAHA,SAMSUNG,SANYO,SONY,PANASERT,Universal,FUTURITY,
PHILIPS,KME,SIEMENS,JUKI,I-PULSE ,Hitachi ,CASIO etc.

flason smt can aslo provide Siemens/ASM X series feeder parts:
00341370S01 Blade, partition
03003122-01 LEVELING DISK
03003143-01 ROLL / TAPE DISPOSAL
03041017S02 Tamp wheel plane /compensator
03042320S01 ROCKER COMPL.
03059759-02 WINDOW CONTROL PANEL
03061111S01 tamp wheel knurled cpl. V2
03061563-01 BEARING SHAFT ROCKER
03066480S01 foil rocker cpl.
03066482-01 FOIL ROCKER
03066874-01 REFLECTOR
03067320-01 BEARING PIN FLAP RIGHT
03067428-01 HANDLE X2X8 MOVING PART COMPL.

03067456-01 AXLE FOIL ROCKER
03071554-01 SEAL BAND 21MM
03072467S02 flap tape disposal
03074758-01 BEARING FOIL ROCKER
00095165-01 DIN
00304428-01 DIN

00349527-01 Round-Magnet 3x4 Neodym
03003124S03 FLAP / COVER STRIP DISPOSAL
03003994S01 SLIDEWAY GUIDE
03004081-03 SHAFT /D2 TAPE FLAP
03005826-01 MIRROR FOIL / CONTROL PANEL
03010342S02 Ratchet compl. / Roll

03019604-01 SLIDING FOIL X-FEEDER
03021637S01 PANEL COVER FOR PUSHBUTTON COMPL. / X-SERIES
03033796-01 REMFORM-SCREW
03040809S02 TAPE SUPPORT WIITH MAGNET
03041735-01 COMPENSATOR WITH YOKE /FOIL DISPOSAL
03042321S01 Bearing shaft compensator
03044543-01 RF-SN85-2.5 X 7.5-9.8
03048855-01 Pressure spring
03058808S01 sliding guide

03041704S01 Flap / tape disposal
03055561S01 ROLL/AXIS FOILWING
03055650S01 filling clip
00326587-01 DIN
03041671S01 lid foil disposal
03055643S01 ROLL/AXIS FOILWING
00359411-01 Countersunk screw DIN7991-M2x5-A2
03004646S01 ROLL/AXIS FOILWING
03004877-03 SHAFT /D2 TAPE FLAP
03006127S02 FLAP / COVER STRIP DISPOSAL
03006228S01 BOLT/COVER STRIP DISPOSAL

03003145-01 AXIS /D4 TAPE FOLLOWER X8
03003143-01 ROLL / TAPE DISPOSAL X8
00341726S01 STAY-BOLT
03042321S01 Bearing shaft compensator /X8
03050825-01 HOLDING SCREW
03074758-01 BEARING FOIL ROCKER /X2X8
03067456-01 AXLE FOIL ROCKER /X2X8
03067306-01 BEARING PIN FLAP LEFT /X2X8
03067320-01 BEARING PIN FLAP RIGHT /X2X8
E1105706000 POLY SLIDER 1
E1304706CB0A EEL HOUSING ASM. 1
E1310706CA0 TAPE HOLDER ASM. 1
E13037060A0 SHAKE ARM ASM. 1
E1301706C00 REEL SP 1
E2203706CA0 UPPER COVER 08 ASM. 1
E1202706CA0 UPPER COVER 03 ASM. 1
E1203706CA0 UPPER COVER 05 ASM. 1
E6804705000 STOPPER 8-4 1
E6822705000 STOPPER 8-2 1
E2011706CAA ADAPTER PLATE 8LCN ASM. 1
E1400706C00 GUIDE COVER 1

40081793 WHEEL_BUSH_SPACER_03 1
40081824 FEED_WHEEL_4MM 1
40081792 FEED_WHEEL_2MM 1
40081825 SWING_PLATE_4MM_ASM 1
40081848 HOLDER_PLATE_ASM 1
40081851 TAPE_HOLDER_ASM 1
40081844 UP_CV_08_ASSY 1
40081832 UP_CV_03_05_ASSY 1
40081863 REEL_SUPPORT 1
40081862 REEL_SUPPORT_ASSY 1
Siemnes smt feeder :
SIEMENS 3*8 SILVER FEEDER 00141098
SIEMENS 3*8 GOLDEN FEEDER 00141099
SIEMENS 3*8 SL FEEDER 00141088
Keywords:
Samsung feeder JUKI Feeder Yamaha Feeder Panasonic Feeder FUJI Feeder Samsung Nozzle JUKI Nozzle Yamaha Nozzle Panasonic Nozzle FUJI Nozzle Feeder Storage cart
Flason Electronic Co, Ltd provide a full SMT Assembly Line solutions, including SMT reflow oven, Wave Soldering Machine, Pick and Place Machine, solder paste printer, PCB loader, PCB unloader, SMT AOI Machine, SMT assembly line equipment, smt spare parts etc, any kind SMT machines you may need, please contact us by: wechat whatsapp:+86 13691605420,Skype: flasonsmt, Email: sales@flason.com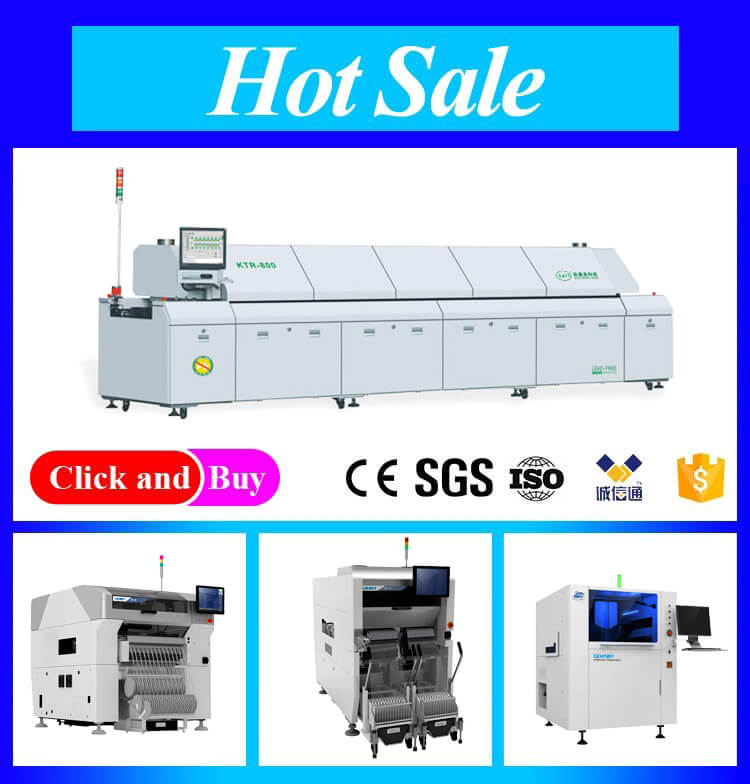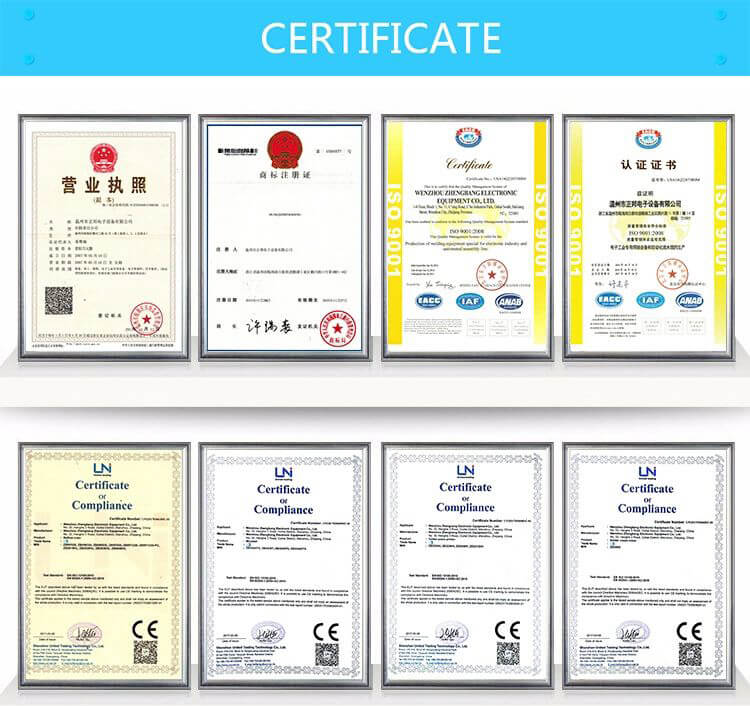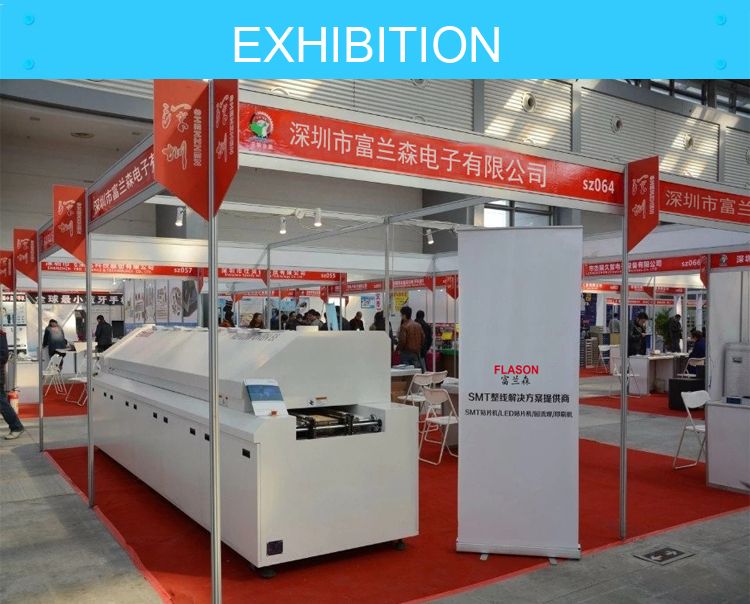 FAQ
1) This is the first time I use this kind of machine, is it easy to operate?
There is English manual or guide video that show you how to use machine.
If you still have any question, please contact us by e-mail / skype/ phone /trademanager online service.
2) If machine have any problem after I receive it, how can I do ?
Free parts send to you in machine warranty period.
If the part is less than 0.5KG, we pay the postage.
If it exceeds 0.5KG, you need to pay the postage.
3) MOQ ?
1 set machine, mixed order is also welcomed.
4) How can I buy this machine from you? ( Very easy and flexible !)
A. Consult us about this product on line or by e-mail.
B. Negotiate and confirm the final price , shipping , payment methods and other terms.
C. Send you the proforma invoice and confirm your order.
D. Make the payment according to the method put on proforma invoice.
E. We prepare for your order in terms of the proforma invoice after confirming your full payment.
And 100% quality check before shipping.
F.Send your order by air or by sea.
5)Why choose us ?
A. Gold supplier on Alibaba !
B. Trade assurance to US$54,000 !
C. Best price & Best shipping & Best service !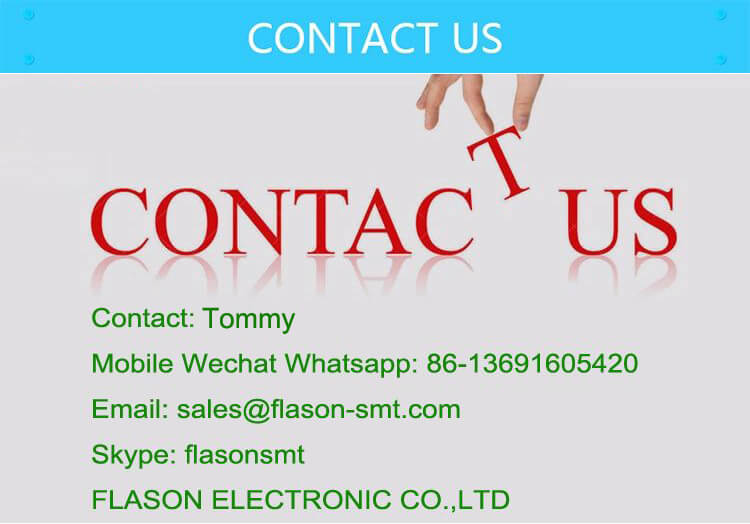 When SMT matters to your business, partner with FLASON. Where innovation takes form. Mr Tommy, sales@flason.com Wechat whatsapp:+8613691605420, skype:flasonsmt
SMT Reflow Oven Pick and Place Machine SMT Stencil Printer Panasonic Feeder JUKI Feeder Samsung Nozzle SMT Reflow Oven
Wave Sodlering Machine Pick and Place Machine SMT Stencil Printer SMT Reflow Oven Wave Soldering Machine SMT Reflow Oven JUKI Nozzle
JUKI Feeder SMT Reflow Oven SMT Feeder SMT Nozzle Samsung Feeder SMT Assembly line Reflow Oven JUKI Feeder Wave Soldering Machine
Pick and Place Machine SMT Assembly Line SMT Reflow Oven Manufacturer Samsung Feeder JUKI Feeder SMT Reflow Oven Wave Soldering Machine
Siemens X Seires feeder storage cart|Feeder Trolley was added in Jul 2020
Siemens X Seires feeder storage cart|Feeder Trolley has been viewed 146 times
20 More Products from Flasonsmt Co.,ltd :