TRICONEX 4000103-510 ❤ IN STOCK 丨sales6@amikon.cn
| | |
| --- | --- |
| Name: | TRICONEX 4000103-510 ❤ IN STOCK 丨sales6@amikon.cn |
| Category: | |
| Offered by: | |
TRICONEX 4000103-510 ❤ IN STOCK 丨sales6@amikon.cn Description:
Email:sales6@amikon.cn
Jim Pei
Tel/ WhatsApp:+86-18020776782
Skype:live:sapphire_264
---
IN STOCK TRICONEX 4000103-510
---
Why Choose us?
AMIKON has supplied nearly 70 million inventory parts for customers worldwide.
Whether it is a new spare parts, or outdated / discontinued parts,
AMIKON is committed to the best cost, best quality and
efficient way to allow enterprises to resume normal operation.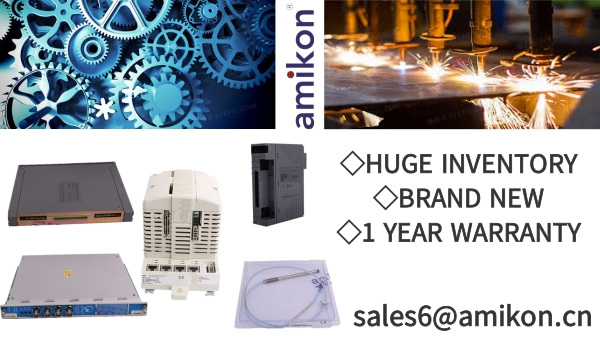 Quality Assurance
1. We only provide the original new items, 100% make sure the best quality!
2.1 year warrant GUARANTEE of QUALITY (After Our Delivery Date).
3. All our products will be inspected before delivery.
Please raise objections within 7 days after receipt of the goods.
If objections are raised after the delivery date,
the products will be deemed to be in conformity with the agreement of both parties.
Featured Items
| | |
| --- | --- |
| 140CPS21400 | 140NOM21200 |
| 140CPS21400 | 520422000 |
| 140CPS21400 | 975750000 |
| 140XBP00600 | TCSESM043F2CU0 |
| 140XBP00600 | 1756-L61 |
| 140ACO13000 | 1715-AENTR |
| 140ARI03010 | 1783-BMS20CGP |
| 140ARI03010 | 1783-MS06T |
| 140ARI03010 | 1783-MS10T |
| 140CPU43412U | 1783-MS10T |
| 140CRP93100 | 1786-TPS |
| 140CRP93100 | 1786-TPS |
| 140CRP93200 | 1786-TPS |
| 140DAO84000 | 1786-XT |
| 140DAO84000 | 1786-XT |
| 140DDI84100 | 1786-XT |
| 140DDO84300 | 490NRP25400 |
| 1756-OB16D | 1756-CNB |
| 1756-OB16E | 1756-EN2F |
| 1756-RMC10 | 1756-IA16 |
| 1756-RMC10 | 1756-IA16I |
| 1763-L16BBB | 1768-L45S |
| 1768-EWEB | 1769-L19ER-BB1B |
| 1768-L43S | 1426-M5E-DNT |
| 1768-L45 | 22A-D8P7N104 |
| 1768-MO4SE | 22B-D4P0N104 |
| 1783-BMS06SA | 1786-CP |
| 1783-BMS06SA | TSXDEY16D2 |
Beckhoff AM3041-0E21 AKM41E-ANC2DB00
Rexroth 3 842 503 783
Lenze EVF8211-E
Festo CPV14-VI 10P-14-8A-D1-R-J-4M4J+GCPTU
ABB SACE Tmax T4L 320
Omega COUTANT LAMBDA NS-LGE-191
Siemens 6SE2102-1AA11
Festo MPA-MPM-VI 539105 + VMPA-KMS2-24-5-PUR + 3x VMPA1-MPM-EMM-8
Pepperl+Fuchs ICKP22HB172V1D
Lenze AC Tech 841-015 13317626
Email:sales6@amikon.cn
TRICONEX 4000103-510 ❤ IN STOCK 丨sales6@amikon.cn was added in Aug 2021
TRICONEX 4000103-510 ❤ IN STOCK 丨sales6@amikon.cn has been viewed 4 times
20 More Products from Create New Trade Company :