1769-IF8☆ORIGINAL NEW ALLEN BRADLEY丨sales6@amikon.cn
| | |
| --- | --- |
| Name: | 1769-IF8☆ORIGINAL NEW ALLEN BRADLEY丨sales6@amikon.cn |
| Category: | |
| Offered by: | |
| | |
1769-IF8☆ORIGINAL NEW ALLEN BRADLEY丨sales6@amikon.cn Description:
SHIP TODAY ALLEN BRADLEY 1769-IF8
---
Contact Us Now
Sales manager : Jim Pei
Mobile(WhatsApp): 86-18020776782
Email: sales6@amikon.cn
Skype:live:sapphire_264
---
Service
Lead time: 2-3 working days
Warranty: Twelve months
Type of payment: T/T 100% Payment in Advance
Courier partners: DHL, UPS, TNT, FedEx and EMS
---
WE ALSO SUPPLY
1. Allen-Bradley( Rockwell )Series: 1756/1747/1746 Series HOT!
2. Schneider(Schneider Electric)Series: 140 Series
3. General electric(General Electric)Series: IC693/IC697/IC695/DS200..
4. Westinghouse Series: 1C/5X  beginning..
5. Siemens: 6DD/6DP/6ES5/6DR/6GK Series
6. Woodward: SPC valve position controller, PEAK15 digital controller
7. Foxboro: FBM203/204/217/231, FCP240/270
8. Bently Nevada: 3500/3300/330180-Cable..  HOT!
9. Triconex: 3008/3511/3625/3664/3721/3700A..HOT!
10. Honeywell: 51/MU/MC/TC/CC beginning...
11.ABB: Industrial robot parts of DSQC series,Bailey INFI90, DCS(AI810, DI810 PM645), S900I/O OCS(07KT97/98,07AC) HOT!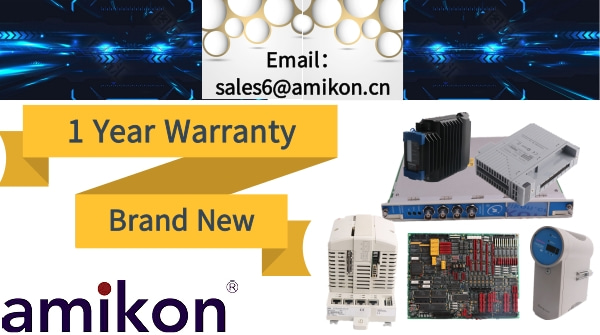 HOT SELLING
<
| | | |
| --- | --- | --- |
| 1769-BA  | 1769-IT6 | 1769-OF2 |
| 1769-CRL1 | 1769-L16ER-BB1B | 1769-OF4 |
| 1769-CRL3 | 1769-L18ER-BB1B | 1769-OF4CI |
| 1769-CRR1 | 1769-L23E-QB1B | 1769-OF4VI |
| 1769-ECL | 1769-L24ER-QB1B | 1769-OF8C |
| 1769-ECR | 1769-L30ER | 1769-OF8V |
| 1769-ECR  | 1769-L30ER  | 1769-OV16 |
| 1769-HSC | 1769-L30ERMS | 1769-OV32T |
| 1769-IA16 | 1769-L31 | 1769-OW16 |
| 1769-IF16C | 1769-L32C | 1769-OW8 |
| 1769-IF4 | 1769-L32E | 1769-OW8I |
| 1769-IF4  | 1769-L33ER | 1769-PA2 |
| 1769-IF4FXOF2F | 1769-L33ERMK | 1769-PA2  |
| 1769-IF4I | 1769-L33ERMS | 1769-PA4 |
| 1769-IF4XOF2 | 1769-L35CR | 1769-PB2 |
| 1769-IF4XOF2  | 1769-L35E | 1769-PB4 |
| 1769-IF8 | 1769-L36ERM | 1769SC-IF8U |
| 1769-IF8  | 1769-L36ERMS | 1769-SDN |
| 1769-IM12 | 1769-L37ERM | 1769-SM1 |
| 1769-IQ16 | 1769-NET-ENI | 1769-SM2 |
| 1769-IQ16F | 1769-OA16 | 1770-CD10 |
| 1769-IQ32 | 1769-OA8 | 1770-KF2 |
| 1769-IQ32T | 1769-OB16 | 1770-KFD |
| 1769-IQ6XOW4 | 1769-OB16P | 1770-XYC |
| 1769-IR6 | 1769-OB32 | 1771-A1B |
401-30114-01
SGMSV-15D3A61
1FK7022-5AK71-1LH3-Z
F805
FPM-38T-T
HDS02.1-W040N-HS12-01-FW
MPL-A320P-SJ22AA
6EV 3054-OFC
1FK7022-5AK71-1PG2
1FK7022-5AK71-1HGO-Z
MTS-P01.2-D2-B1-NN-NN-NN-FW
6FX1126-5AA01
SGMSH-20DCA61
MPM892ASG7G1N
63S5 435-7LA11
MPM1141ATG7G1N
1FK7022-5AK71-1UG0
WFC4001-OC
SGMDH-06A2A-YR13
2711P-RN3
Email:sales6@amikon.cn
1769-IF8☆ORIGINAL NEW ALLEN BRADLEY丨sales6@amikon.cn was added in Apr 2022
1769-IF8☆ORIGINAL NEW ALLEN BRADLEY丨sales6@amikon.cn has been viewed 3 times
20 More Products from WORLD EYES CO. :