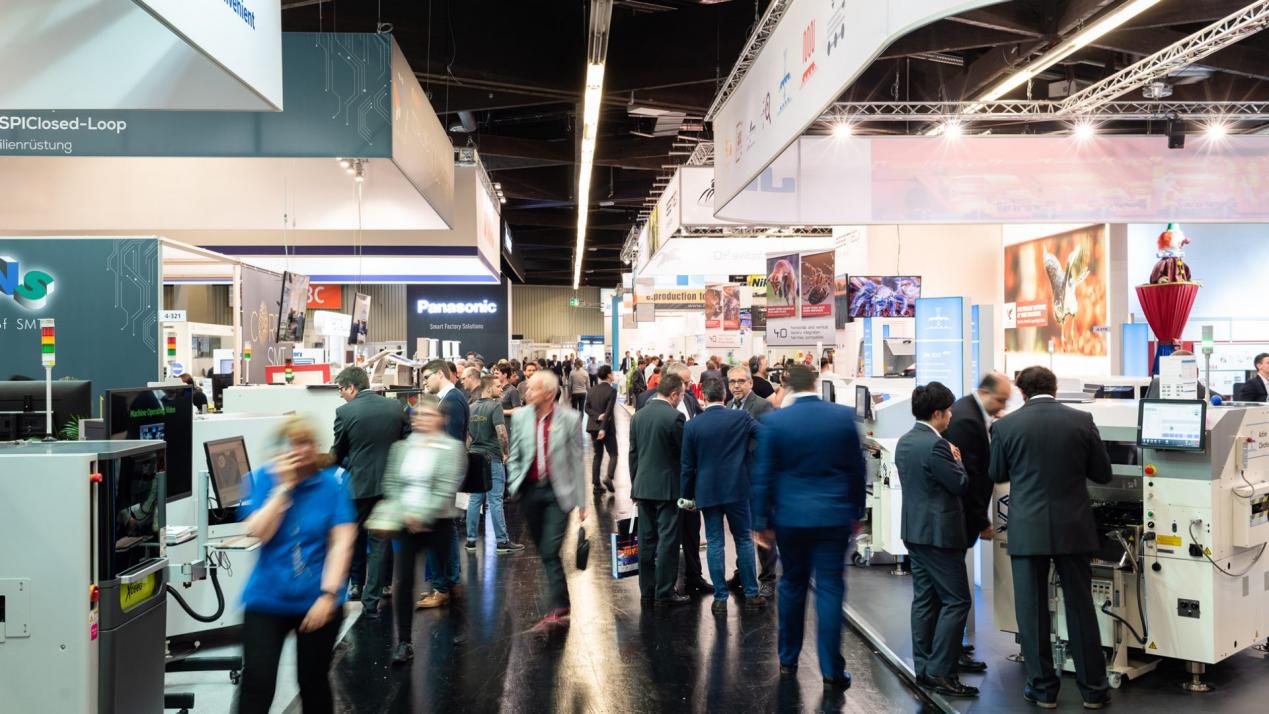 SMTconnect 2022, Europe's largest electronics manufacturing and SMT equipment trade fair, has come to a successful close on 12th, May in Nuremberg, Germany. With common goals and ideals, about 35% of the trade show visitors came from abroad. The gathering was used to have a lively discussion on the development trend of electronic manufacturing industry, optimization of electronic production and quality solutions in the production process. In the severe global COVID-19 situation, as a national high-tech enterprise of high-end equipment manufacturing in the SMT industry and a leading enterprise in the development of X-ray inspection equipment, Unicomp Technology overcame multiple difficulties to transport two X-ray inspection machines from China for on-site demonstration. Providing professional in-line and offline solutions for X-ray inspection of internal defects in SMT reflow soldering. This is the third time that Unicomp has participated in SMTconnect.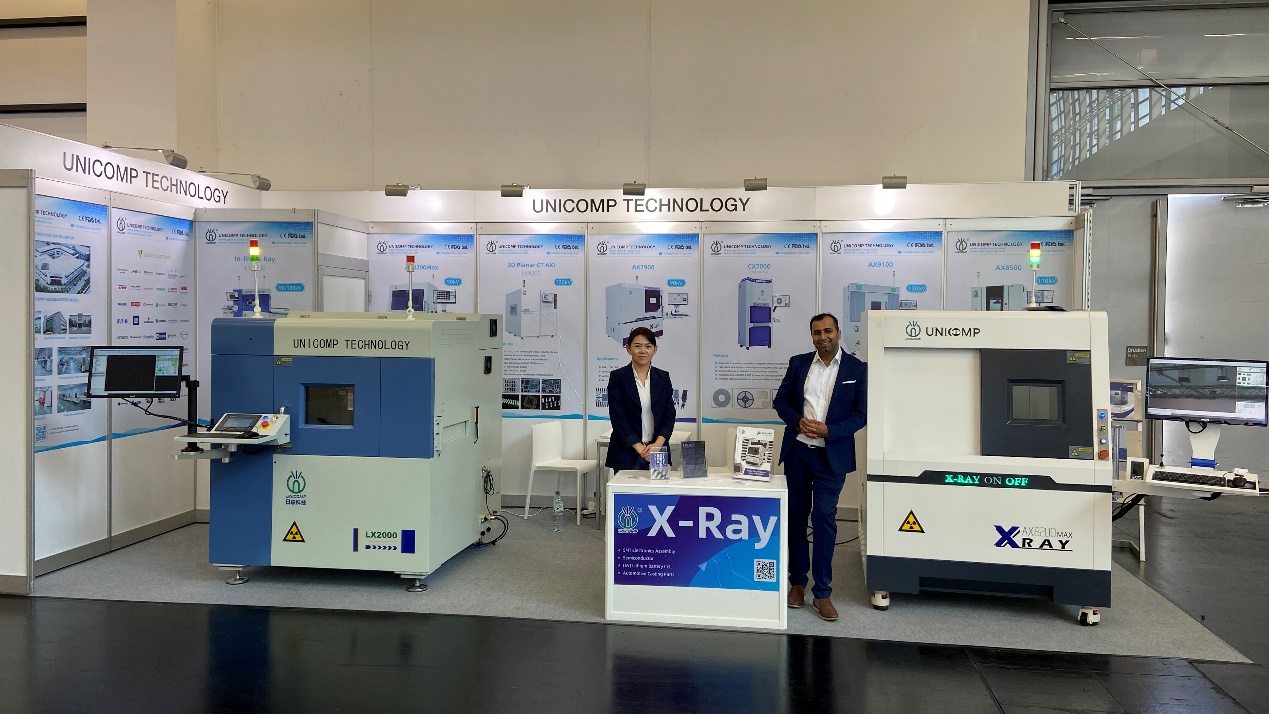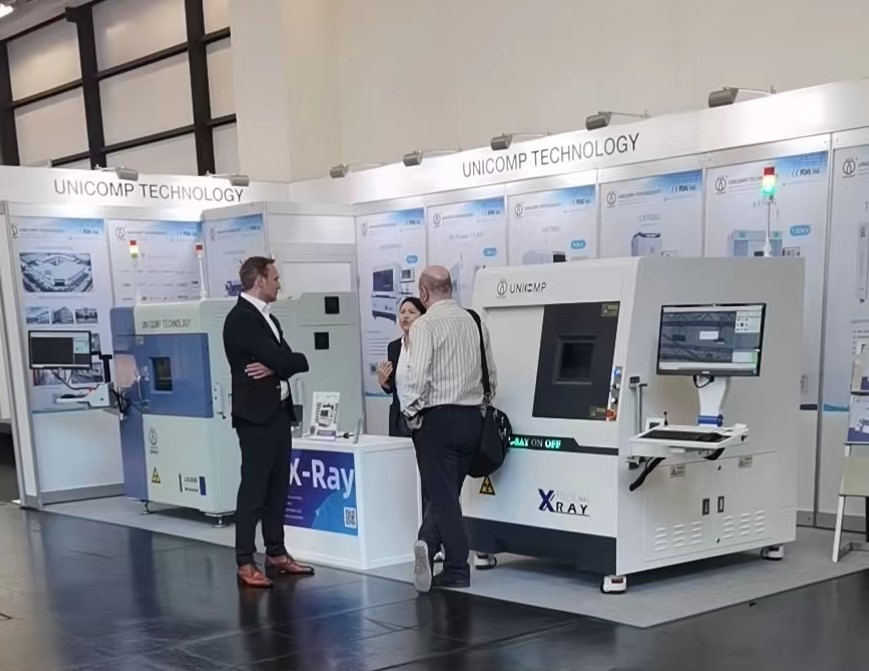 At the SMTconnect, which took place in Nuremberg, German, in line with its motto "Manufacturing together", the SMTconnect provides an ideal setting for sharing ideas within the electronic manufacturing community, developing tailored solutions for electronic assemblies and systems, laying the groundwork for business deals. Around 15,000 qualified visitors took advantage of the reunion, the mood on-site was consistently positive, with 321 companies and partners expressed their willingness to cooperate and positive vision for future development. As the Chinese exhibitor onsite in the whole exhibition, Unicomp Technology added a rare element of Chinese manufacturing and profound influence to the exhibition. Over 20 European distributors invited in advance all came to the booth of Unicomp to have a close look at its inline AXI X-ray testing equipment, and the end users who had purchased the equipment also came to the booth again to attain the high-level on-site training from X-ray equipment experts.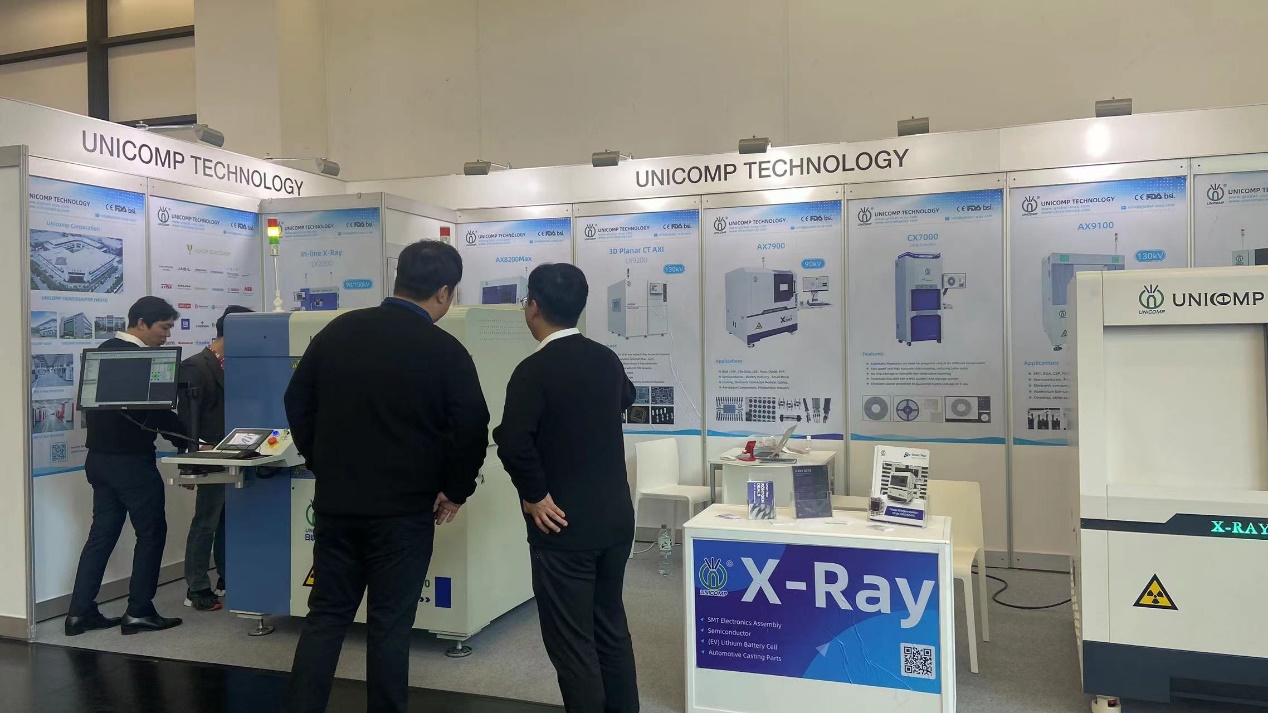 Unicomp's most popular standalone X-ray machine AX8200MAX and inline AXI device LX2000 were exhibited, which can be widely used in semiconductor, SMT, DIP, electronic components testing fields, covering IC, BGA, CSP, flip chip and other packaging types of testing. Its new-generation automatic detection software based on AI deep learning, automatic measurement algorithm customized for BGA/QFN/LED/CSP/PTH and other components, automatic positioning & automatic measurement & automatic judgment results performance, and high-definition X-ray images have won many visitors' praise. With the electronic intelligent manufacturing industry facing the upgrading of production line and intelligent transformation, Unicomp escorts electronic manufacturing with high quality X-ray inspection equipment and intelligent solutions.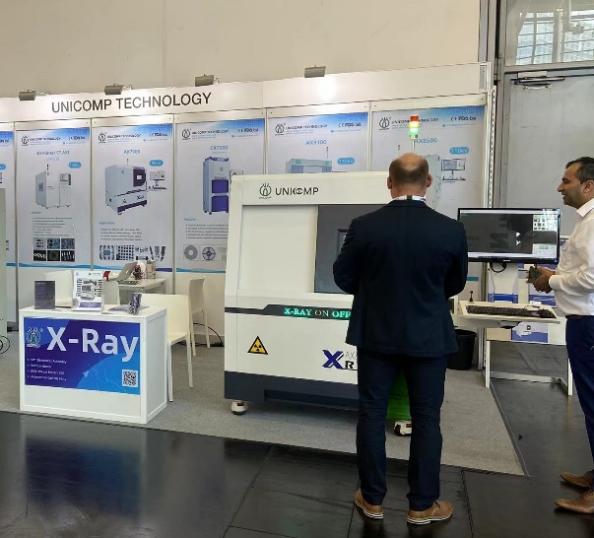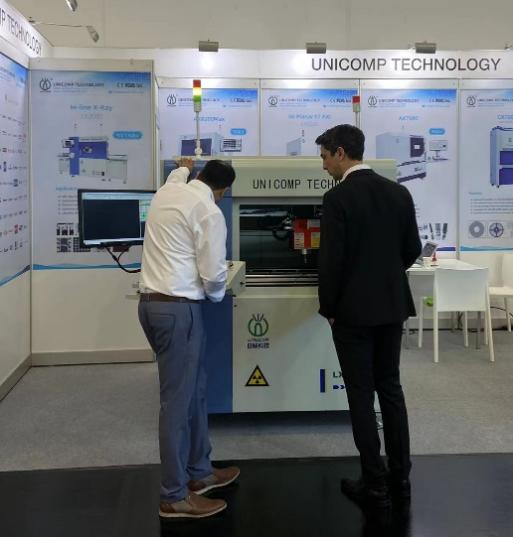 Partial Technical Features of Unicomp SMT Intelligent testing equipment :


Unicomp X Ray inspection equipment manufacturing plant: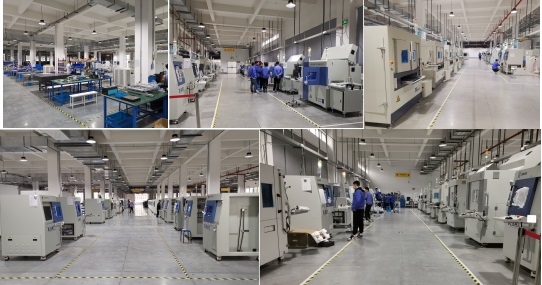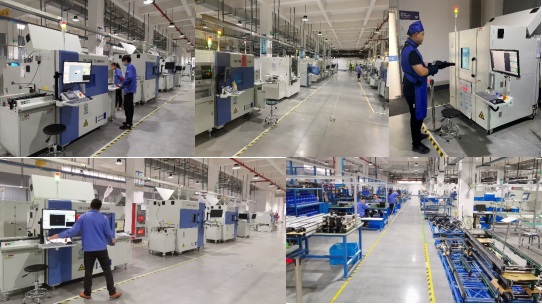 For more information on Unicomp intelligent X-ray detection solutions in SMT industry, such as high-speed 3D CT online X-ray and X-ray component counting products. Please check the website www.global-xray.com. Welcome friends to visit Nepcon China in Suzhou in July and Nepcon Asia in Shenzhen in October for on-site communication.