Offline LED Pick & Place Machine APP-N4-1200S
| | |
| --- | --- |
| Name: | Offline LED Pick & Place Machine APP-N4-1200S |
| Category: | |
| Offered by: | |
| | |
Offline LED Pick & Place Machine APP-N4-1200S Description:
Specially For LED Chip Placement With Vision Centering.
APP-N4-1200S is a high-speed LED surface mounting system equipped with four suction nozzles and single-cantilevered SMT head. It reaches the highest speed of 13,000 CPH. Its vision centering system ensures that components can be surface-mounted accurately and reliably. Available with 1200 mm max board length.
Features:
Industrial-level computer and English windows operating system are used as controller to bring user friendly interface and stable operation.
X/Y/P/Z axis adopt Panasonic AC servo-motors and its driving systems, which gives us higher mounting speed and longer service life while mounting ,accuracy and stability are guaranteed.
Panasonic digital pressure testing device is used and automatic alarm system is added for component shortage so that the operator can replenish components in time even if components run short or used up.
The two sides of the feeder station are equipped with infrared sensors to detect if feeder is installed in place, prevent such accidents from happening as floating and monitor whether the feeder stays within its safety limits.
The vision centering system and the camera recognition system for components are fixed. The SMT head flies across over the camera to perform component imaging and identification. This way, the vision centering system can adjust x,y axis offset and z axis angles automatically and identify any components.
Traditional arch-type beam structure is used. Both component feeder and PCB are fixed. SMT head (which is installed with four vacuum suction nozzles) moves back and forth between the feeder and the PCB, where components are taken out from the feeder, their positions and directions are adjusted, and then they are mounted on the PCB.
Both X and Y axis adopt the design solutions of universal surface mount system and are equipped with Made-in-Taiwan high-precision lead screws and linear guide rails, thus improving part movement's smoothness and coordination, reducing the abnormal noise, and accordingly realizing the longest service life and the best precision increasing the work accuracy up to within + / - 0.05 mm.
The SMT head is equipped with industrial-level camera and light source. This fiducial camera installed on SMT head can recognize component soldering pads and MARK points intelligently and detect soldering pads' correct position and identify component's center points clearly, thus avoiding the shortcomings of mechanical zero-point identification or positioning-pin alignment and ensuring the SMT accuracy.
System Includes:
10 feeder ports
vsion centering camera
1200 mm max board length
High-precision ball screw drive
Four pick and place heads in a single gantry
Industrial PC with LCD display, keyboard and mouse
Reference camera for fiducial recognition and teaching
Windows xp -based advanced pick and place control software
1-year warranty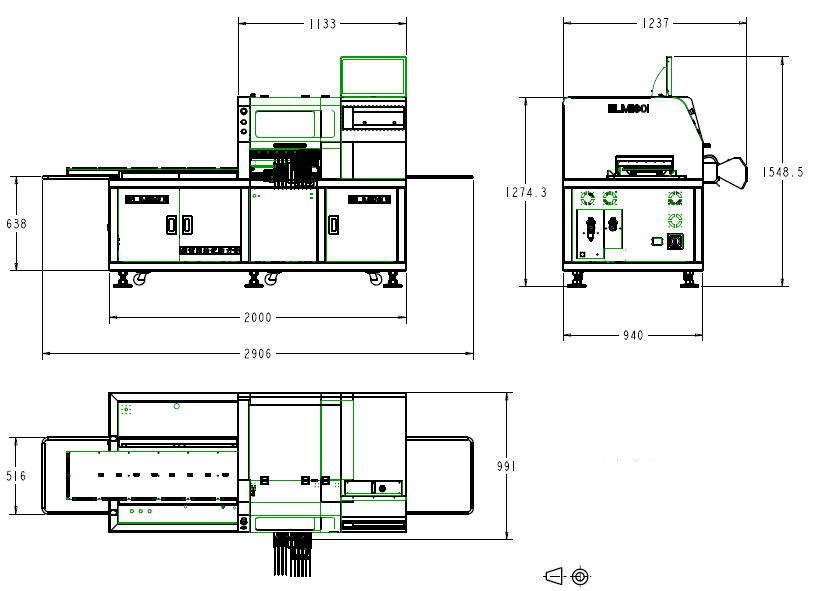 Offline LED Pick & Place Machine APP-N4-1200S was added in Jun 2016
Offline LED Pick & Place Machine APP-N4-1200S has been viewed 452 times