X-Ray SMD component Counting machine is also called X-ray SMT Counter, SMT Automatic X-ray counting machine, Intelligent SMT automatic Counter, Automatic X-ray counter etc.
Maintaining the correct materials and quantities is an important part of the SMT electronics manufacturing process. Usually, even among the highest SMT volume EMS electronics manufacturing service providers, sourcing and managing materials is a job that lacks core competence and is often overlooked.
X-Ray counting machine VS traditional mechanical counting is faster and more effective.
I.C.T X-Ray component counter is a device that applies AI algorithm to check various materials at high speed. It can be directly linked with the factory's ERP/MES system and has a wide range of applications in warehouse management. Which can count a 7-15 inch tray in 8 seconds, or count three 7 inch trays at the same time, and can count 200 trays in less than 40 minutes. The accuracy is up to 99.98~100%.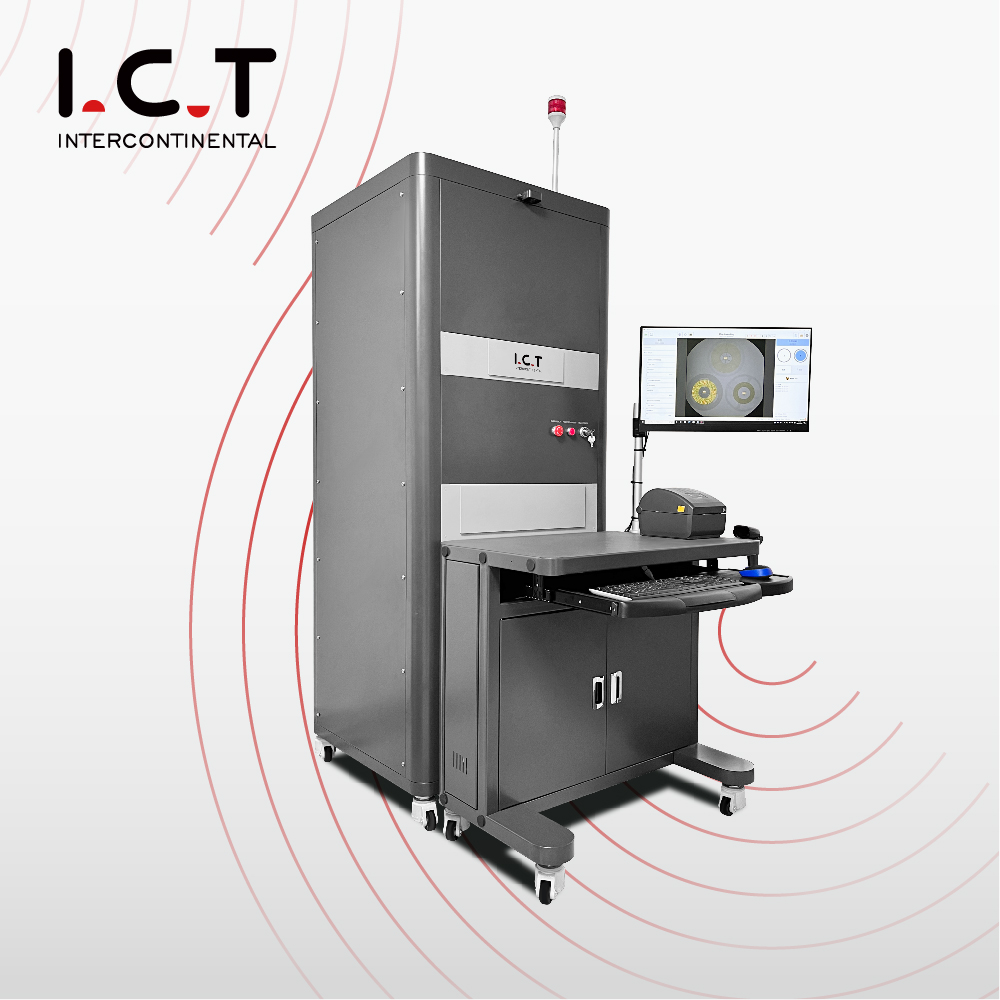 Accuracy: 99.98~100%
The highest pointing speed: about 8 seconds/plate
7" tray three trays at the same time feeding speed: about 8 seconds
Time including loading and unloading: about 11 seconds
Support multiple sizes of material inventory (7"~15")
One-button operation
Implementation effect:
Groundbreaking reduction in parts inventory management time
Siginficant reduction in labor ( save labor cost )
Minimize count error
Productive utilization of manpower
Direct linkage with factory ERP/ MES
I.C.T - Your Reliable Dearest Partner
For you we can provide Full SMT Solution, DIP Solution and Coating Solution with best quality and sevice.
More information about I.C.T please contact US at info@smt11.com